Internships
Northwestern Mutual - A Top 10 Internship Program*
If you have an entrepreneurial spirit, want real-world business experience and are looking to make a difference, then an internship with Northwestern Mutual is right for you. Our internship has been highly rated due to its mentorship and career advancement opportunities, intern involvement, resume enhancement and unique appeal. But that's just the beginning, other benefits include:
Practical guidance in your career selection process
The chance to develop networking and business relationship skills with the help of a mentor
Flexible work schedule
Securities registration and state licenses for life, health and accident insurance
Compensation in the same manner as a full-time financial representative
An opportunity to try out or get a head start on a career as a financial representative
One out of three former interns becomes a full-time financial representative following graduation. Our internship will give you a solid foundation of business-building skills and knowledge for immediate and future career success. The confidence you develop, coupled with insight you have gained as a financial representative intern, can put you on the path toward a profitable and fulfilling future.
* Vault Guide to Top Internships, 2016 edition
---
What happens during an internship with Northwestern Mutual?
Watch "A Day in the Life of a Northwestern Mutual Intern"
What does a Financial Representative for Northwestern Mutual actually do? Follow three Northwestern Mutual Financial Representative Interns as they show us a typical day, provide insights to the job, the positive and negative aspects, and find out what they love about it. Understand how they learn by doing and uncover their potential for business success.
Whether you know where your college education is taking you or you're still keeping your options open, you owe it to yourself to see if Northwestern Mutual's Internship program with the Omaha network office is right for you.
Our values of growth, relationships, integrity and passion give college students the opportunity to learn how to effectively operate in the professional world while having fun at the same time. Upon completion of the Internship, participants are on the fast track to a profitable and fulfilling future, both at Northwestern Mutual of Nebraska and beyond.
---
Who To Contact
If you are interested in an internship with real work experience, or are a college graduate who is ready to be your own boss, be compensated for your hard work, determination, commitment, energy, and drive, and make a positive impact on people's lives everyday then turn your dreams into reality and contact Julie Lienemann at julie.lienemann@nm.com or 402-391-6651 to learn more about this amazing opportunity.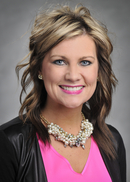 Nicole J Winton
Director of Recruitment and Selection
nicole.winton@nm.com
Office 402-391-6651