Career Changers
Changing careers doesn't have to be a daunting proposition. With the support of a quality organization, it can be an easy transition.
Many attorneys, bankers, accountants, educators, and military personnel have two things in common … they enjoy helping people and have transitioned into successful careers as financial representatives with the Northwestern Mutual Financial Network.
A career as a financial representative can give you the independence you are looking for, while having the extensive resources of Northwestern Mutual available to you.
---
Ever wonder what it's like to take the leap and try a new career?
Watch "A Day in the Life of a Career Changer"
Gather some insights from this in-depth look into the life of three new Northwestern Mutual Financial Representatives with very different career backgrounds. Find out what they do on a daily basis, why they changed jobs, and what they enjoy about this career.
---
Who To Contact
If you are interested in a career where you can be your own boss, be compensated for your hard work, determination, commitment, energy, and drive, and make a positive impact on people's lives everyday, then turn your dreams into reality and contact Nicole Winton at nicole.winton@nm.com or call (402) 391-6651 to learn more about this amazing opportunity.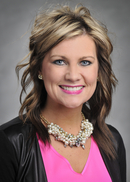 Nicole J Winton
Director of Recruitment and Selection
nicole.winton@nm.com
Office 402-391-6651